Homeowners who appear on the popular HGTV series "Love It Or List It" are usually offered one of two options: stay in a home newly renovated by Toronto-based interior designer Hilary Farr, or put their place on the market with Toronto-based realtor David Visentin.
A couple in Raleigh, North Carolina, are going for a third option: Sue the production company that makes "Love It Or List It," as well as the contractor who did the home renovation, according to the Raleigh News-Observer.
Deena Murphy and Timothy Sullivan appeared on the popular HGTV show in December. They hoped to make their 2,400-square-foot home suitable for foster children, or find another house that fit their lives better.
The show typically climaxes with a big reveal of the renovated home while the homeowners dither about selling or staying. According to the lawsuit, the couple discovered a different kind of big "big reveal" after the show finished shooting.
The lawsuit alleges that Aaron Fitz Construction "irreparably damaged" the floor, leaving numerous holes "through which vermin could enter the house," as well as unpainted surfaces, low-grade industrial carpet, and painted-shut windows.
The couple also claims Big Coat TV, the production company behind "Love It Or List It," did not employ a licensed architect for the renovation plans nor had a licensed North Carolina real estate agent show Murphy and Sullivan properties on the market, according to CBS News.
"Big Coat's purported agreement admits that it is in the business of television production, not construction," the suit alleged. "The homeowners' funds essentially pay the cost of creating a stage set for this television series."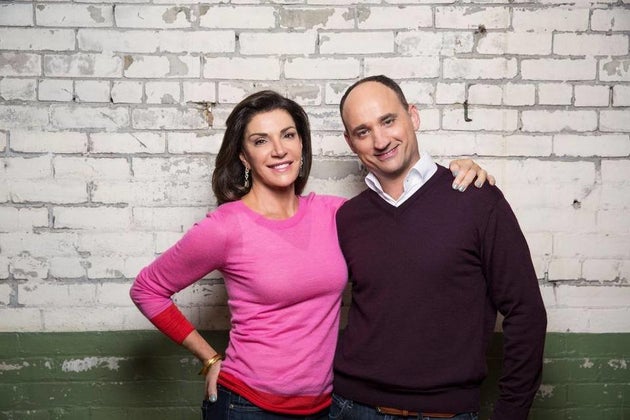 The lawsuit contends Murphy and Sullivan gave the production company $140,000 for the renovation, only $85,000 of which went to the remodel. The rest was allegedly used by the production company to make the series.
The Huffington Post reached out to James White, the couple's attorney, and to Aaron Fitz Construction, but received no response.
Earlier, White told Today.com that Big Coat TV made decisions that favored "the television show but not the homeowners."
Meanwhile, the "Love It Or List It" Facebook page disputed the claims in the lawsuit in the post below:
Curious about what the renovation looked like? The episode featuring Murphy and Sullivan is scheduled to re-air Saturday night at 7 p.m. ET, according to HGTV's website.
Read more: http://www.huffingtonpost.com/2016/04/19/love-it-list-it-lawsuit-hgtv-north-carolina-homeowners_n_9732370.html